School Philosophy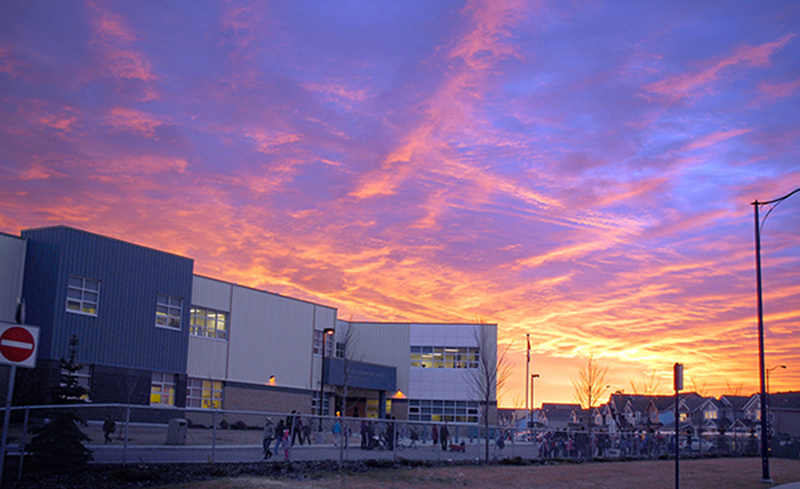 ‌Since opening in September 2012, Michael Strembitsky School has developed a vision focused on authentic learning for a 21st century world. In an effort to reconceptualize teaching and learning, the Faculty at Michael Strembitsky School focuses on competency development as outlined in Inspiring Education and the new Ministerial Order for Student Learning.
‌
Looking Through the Lens of Learning: An Interactive Journey book
‌
This book, created by the Faculty of Michael Strembitsky School, was designed with the hopes of guiding your practice personally and professionally; to give you a space to think about teaching and learning whether you are a teacher, parent, or a student who is looking for a space for personal reflection and growth.
As you interact with the book, you will find yourself delving deeper into the process of learning with a focus on self reflection of "who you are" and the difference you want to make.
If interested, you may purchase this book for $20.00 (GST included). Please provide payment in the business office by cash, debit, cheque, Visa or Mastercard.
Conversation Guide‌‌‌
The conversation guide highlights selected themes found in the book Looking Through the Lens of Learning: An Interactive Journey.
These themes include: Creating Culture, Relationships, Authentic Learning, Dare to Do, Feedback/Feedforward. The above themes are accompanied by suggested discussion topics and activities, so feel free to modify the suggestions to suit the needs of your audience.
*Note the themes highlighted are not the only ones found in the interactive journal, nor are they presented in any order. They are meant to be a starting point to your interactive journey.
You may download the Conversation Guide by clicking on the link below:
The journey is yours, embrace where it may lead you!