Lunch & Nutrition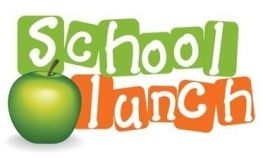 ‌‌‌‌‌We have limited space available for students who require lunch supervision. Students who are able to go home during the lunch hour are encouraged to do so. For those Michael Strembitsky School students who choose to stay within the facility for the lunch hour, parents/guardians are required to pay a fee for lunch supervision services.
Students who go home during the lunch hour should not return to the school prior to 12:00 P.M. (doors will be opened when the bell rings at 12:13 p.m.)
Lunch Program Fees (Grade 1-6 ONLY):
Lunch Program fees are collected to cover the cost of lunchroom supervisors hired to assist with supervision over the lunch hour. (This fee does not include any food).
Please note:
Edmonton Public Schools Board Policy IH.BP states:
Schools shall provide lunch-time supervision at school for elementary students whose parents request the service and pay the required fees.
Edmonton Public School Board Policy IH.AR states:
If parents fail to pay the required fees, the principal may:
a) Withdraw privileges normally available to students during the lunch hour. Or
b) Discontinue the service after informing the parents that they will be required to make alternative arrangements.
Healthy Snack and Lunch Choices:
We encourage parents to work with their children in making snack and lunch choices to support healthy development. Please offer food that meets the 'Choose Most Often' and 'Choose Sometimes' criteria from the Alberta Nutrition Guidelines for Children and Youth, found at AB Nutritional Guidelines On behalf of the children in our school with severe peanut and nut product allergies, we thank everyone for refraining from bringing nuts into our school.
Lunch Times:
Grades 1-3 will eat from 11:38 a.m. - 11:58 a.m. At 11:58 a.m., they will get dressed and go outside to play for the remainder of the lunch break, or participate in a range of extra-curricular offerings.
Grades 4-6 will operate on a reverse lunch hour. They will quickly get dressed and go outside to play from 11:38 a.m. - 11:58 a.m. At 11:58 a.m., they will enter the building with their supervisor, take a quick washroom break, and then eat their lunch in their rooms for the remainder of the lunch hour.
Having reversed lunch hours will allow maximum use of the playing fields and outdoor equipment over the lunch hour. If students are required to stay inside for recess, they will be permitted to take part in a variety of supervised indoor activities.
Grades 7-9 students will either go outside, to the learning commons, to the gym or be under the supervision of a teacher until 11:58 a.m. then move to their classroom where they will eat their lunch.
Students who are registered in the lunch program are to remain on campus unless the office has been notified by a parent or guardian at the office.
Any student who exhibits inappropriate behaviour with be dealt with immediately by the lunchroom supervisor, teacher or administrator. If the behaviour persists, a student may have their lunch program privileges suspended and alternate arrangements for lunch would need to be made by the parent.
Lunch reminders:
Due to a number of students who have severe nut allergies, please do not send any products with nuts in your child's lunch.
No glass containers are to be brought to school because of the safety factor.
We do not provide utensils. Be sure pack utensils for your child if needed.
Students will need to bring a cold lunch or use thermoses for hot items. Due to Occupational Health and Safety regulations, there will be no microwaves available in the lunch program.
Students will be asked to enjoy the outdoors and get some fresh air during the lunch hour so it is imperative that students arrive with the appropriate outerwear for the weather conditions. When the outside temperature drops below -23 degrees students will have alternate lunch hour activities within the building.
Lunch Program Application
In order to ensure proper staffing for our Lunch Program, please complete the supervision application for your child. Registration forms will be available on SchoolZone under "forms". Please note that we accept Visa, MasterCard and eTransfer payments through SchoolZone only.
‌Paid Lunchroom Supervisory Positions
If you are interested in applying for a lunchroom supervisor position at Michael Strembitsky School, please complete the Lunch Supervisor Application 23-24 and email it to ‌susan.mcwhinnie@epsb.ca.