Transportation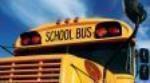 ‌
Changes to transportation eligibility and fees in 2023–24
The province recently revised transportation eligibility for students in Alberta. As a result, some students may be eligible for busing in the 2023–24 school year who were not in previous years. Under revised guidelines, students attending their designated school may be eligible for transportation service if they are:
in Kindergarten to Grade 6 and live at least one kilometre away, or
in Grades 7 to 12 and live at least two kilometres away and Edmonton Transit (ETS) is not available. ETS is still the preferred transportation method for junior and senior high students.
Edmonton Public Schools will begin implementing these changes in September 2023. Maps displayed on epsb.ca will be updated to show revised transportation service areas.
Walk boundaries for elementary alternative programs will also be adjusted to follow the revised criteria.
Extended bus application deadline
If families believe they are eligible for transportation, they are welcome to complete the online application for yellow bus service.
If families have questions about eligibility, they can contact Student Transportation for assistance at 780-429-8585.
Transportation fees for 2023–24
Effective September 2023, the monthly cost for a yellow bus pass will decrease to $30 per month. The cost of Edmonton Transit Service (ETS) passes will decrease to $55 per month.
BUYING A BUS PASS
You can buy yellow bus passes and Edmonton Transit Service (ETS) passes at your child's school each month. You must pay the full cost of the bus pass, even if your child:
doesn't ride the bus every day
buys the pass mid-month
Students can use a yellow bus pass on ETS buses and LRT up to six times each month.
REPLACING A BUS PASS
You can buy replacement passes at your child's school office. The cost is:
$6 for yellow bus
$73 for ETS
WHAT DO FEES COVER?
Bus pass fees help cover the cost of providing bus service. However, parent fees make up only a small part of the Division's transportation costs. The majority is covered through government funding.
USING A BUS PASS
Please fill in the back of your child's pass completely and clearly each month. If there is an emergency, this information may be used to identify your child's school and contact person.
CARRYING A BUS PASS
Bus passes must be carried each day. Students must show their pass to the driver before getting on the bus.